Posted by Elaine Huff on
Wow! It's the week of Thanksgiving! How did that happen? I don't have the next tutorial finished yet but wanted to wish you a Happy Thanksgiving and show what I've been sewing and what I've got lined up for sewing before Christmas. Maybe you'll get some last minute inspiration!
Posted by Elaine Huff on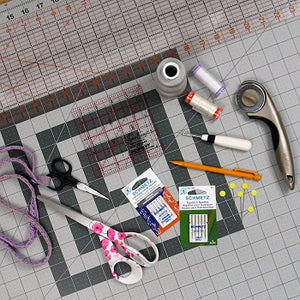 Do you get overwhelmed when you walk into a quilt shop and see all the supplies available? Here's a guide to the basic tools you need.